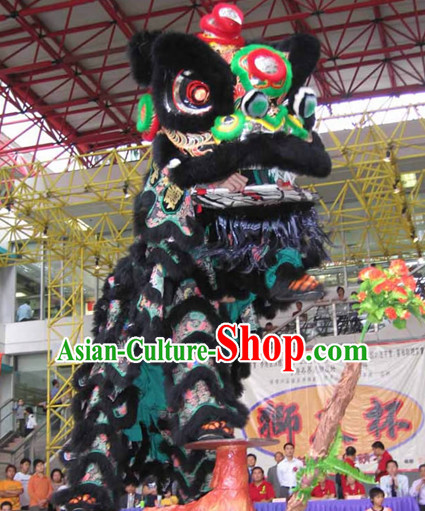 Delivery: Free 2-7 days worldwide delivery to your door via DHL, EMS, UPS or FedEx.

Size: Size 2 which suits most adults

This complete set of lion dance costumes include the following parts:
1. the lion head;
2. the long lion tail;
3. the lion collar;
4. two pairs of lion pants;
5. two pairs of lion claws;
6. two lion dance belts.

Free gifts:
1. Traditional Silk Red Scroll which values $100:
2. the music CD of lion dance performance
3.the valuable teaching 2DVD of playing lion Dance and dragon dance

P.S. If you want our traditional craftsmen to custom your name or several words on the lion, feel free to leave us a message on the order form. This custom-made service is free.