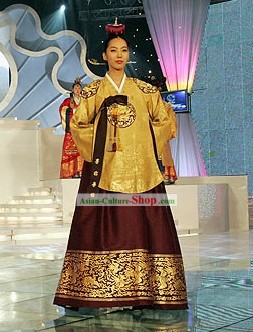 Use: birthday celebration, new year, anniversary, halloween day, wedding, evening party, special occasion, etc

Fabric: high quality Korean hanbok fabric

Handicraft: handmade by our top traditional Korean tailors

Delivery: FedEx or EMS, 2-7 days arrival time after sending out

Size: Standard or custom made sizes. Please choose your size number, or choose Custmize and then in the next step leave us a message containing measurements of your height, weight, bust, waist and hip on the order form.

If your size is available, we will arrange to send out the right size to you in 1-3 days. If your size is not available, our top traditional tailors will specially custom for you according to the measurements.